The laundry is essential room in your home. While it may be functional in purpose, your laundry doesn't have to be an eyesore. With our help, you can turn your laundry into a modern and sleek utility space.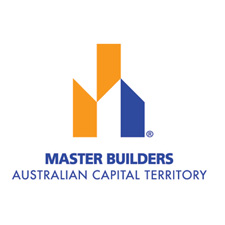 Adrian Motherway
2023-09-07
We could not be happier with the work of Vogue bathrooms. Adrian and Daniel did an amazing job, were prompt, responsive and a real pleasure to deal with throughout. The quality of the workmanship and the final product has exceeded our expectations. The project was a complete remodel from the ground up and went precisely to schedule. The team could not do enough to meet our requirements and often worked outside normal hours to ensure they met the timelines. Given the importance of a bathroom to a household with teenagers this can't be overstated enough. Highly recommend Vogue bathrooms for your bathroom renovation. You'll get a great result and have the pleasure of meeting Adrian and Daniel, two genuine businessmen with an amazing client focus who take professional pride in their work.
Adrian and Daniel are a pleasure to deal with. They made the whole process of renovating our old ensuite very easy. I always found them polite, friendly and helpful in all our dealings and the quality of the workmanship is outstanding. I highly recommend Vogue bathrooms to any prospective client.
Excellent quality at a very reasonable price. Adrian and Daniel were a pleasure to work with - they were friendly, professional and very reliable. Great communication - we knew what was happening every step of the way. We are very happy with our ensuite and highly recommend Vogue Bathrooms.
Danielle Rechtin
2022-05-29
Thank you to Adrian and Daniel for redoing our two bathrooms. They were always so friendly and willing to work with me on options. They went above and beyond to complete one of the bathrooms when we had unexpected visitors arriving with limited notice. The trades were always here when Adrian said they would be. We had a great experience and would absolutely hire them again.
Stella Procter
2021-11-16
Daniel and Adrian did a great job. We had two new bathrooms put in and new floor tiling and splashback in the kitchen. A major water problem was encountered as the old bathroom was being removed and Daniel went out of his way to produce a creative solution that fixed the problem immediately. The team is friendly, efficient and problem solving. Happy clients with a big renovation in the middle of a pandemic is no mean achievement! We have no hesitation in recommending them.
Adrian, Daniel and crew did a fantastic job at renovating our bathroom. We are so impressed that we have booked them to come back to do our ensuite.
We asked Adrian (Vogue Bathrooms) to renovate bathroom in our investment apartment after 17 years of renting it out and, as one can imagine, we wanted to see it done as fast as possible. Adrian and Daniel started renovations very quickly, working even over the weekends to safe time. Two weeks after the renovation started, we found out that one of us has cancer, and there is a need for urgent operation. Bathroom renovation dropped very much down in the list of our priorities. All urgent decisions we left for Adrian and Daniel, knowing that such a big job never goes smoothly. At the same time, the situation with COVID-19 with all these lockdowns, first in NSW and then in ACT, also did not help. Adrian and Daniel handled all the problems very well, including a very unexpected disappearance of the lockbox with keys to the apartment at some stage of renovation. They made the right decisions and acted quickly, effectively, and virtually without our involvement. As a bonus to our family, they organised re-painting the whole apartment, which was done in less than three days. We are very happy with the result. The renovation was done quickly, very professionally, and communicating with a very friendly and understanding attitude. It was a real pleasure dealing with Adrian and Daniel from Vogue Bathrooms. Thank you, Adrian! Thank you, Daniel! And many thanks to your highly professional team. Richard and Leslie
Vogue bathrooms renovated my en-suite. They were really helpful with assisting me in my choices of accessories & making sure i got good quality accessories. Any reno can be stressful but the team @ Vogue really helped make the process less stressful & worked within my schedule. They were always available to take my calls if i had any questions & completed the en-suite on time. I am really happy with my new en-suite & highly recommend Vogue bathrooms & would use them again in the future.
George Grunbaum
2021-04-19
We were very pleased with the outcome, including the advice and suggestions offered. The workmen were always on time and let us know what they were doing, when and kept us well informed. The work was value for money and quality, and compared well with other renovations we have seen as well as the quotes we obtained. We don't hesitate in re commendint Vigue Bathrooms. G, Greenway
Belconnen
Canberra City
Ginninderry
Gungahlin
Hall
Molonglo Valley
North Canberra
Kambah
South Canberra
Weston Creek
Woden Valley
If you have any questions about our services or would like to request a no-obligation quote, simply give our friendly team a call on 0421 447 881 today or send us an email to adrian@voguebathrooms.com.au and we'll get back to you as soon as we can.